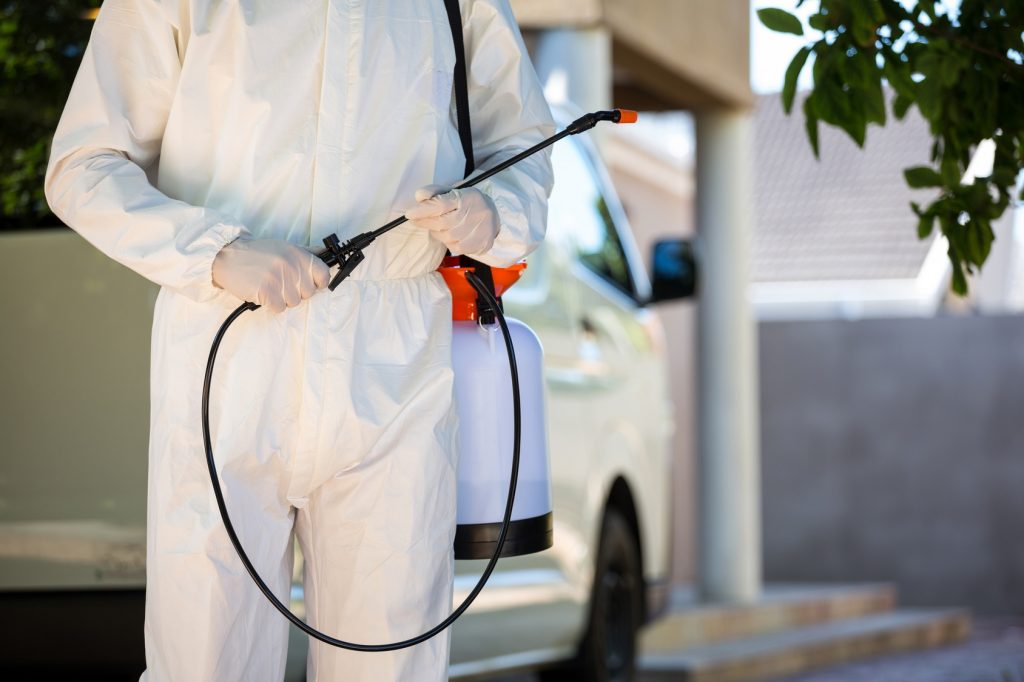 Preserving your company's reputation is an important element to building a successful business.
And not taking the time to build a solid brand for your company can make you lose out on hundreds, or even thousands, of dollars.
Follow these tips below for online reputation repair if you want to perfect your pest control business' brand.
Always Engage with Your Customers and Potential Customers
The best way to make customers feel like you're not trustworthy or approachable as a company is to ignore them.
A solid brand builds a great reputation by actively engaging with their customers and leads who can potentially become customers.
If you haven't been building relationships with your customers thus far you can do some online reputation repair by trying some of these tips on your social profiles today:
Answering social media appropriate questions in public (things like customer service questions can be redirected to email)
Creating posts that force people to engage with you (such as questions, surveys, etc.)
Making sure you're liking comments and thanking people when they are supportive (support can simply be them tagging a friend)
Make great efforts to show up on your social profiles often!
Stay True to Your Word
This one is a no-brainer.
But, sadly, there are still folks who leave this behind.
As a pest control company, you should be solving people's pest problems and doing it well if you want to stay in business.
If you do anything other than that then you are not being true to your word.
Don't make promises to customers that you can't fulfill.
You don't have to be fancy and try to offer too many products or services. Even if you offer one or two service options, be realistic and honest in your ability to deliver services and customers will appreciate you more.
Use Social Media to Show Your Company's Personality
Besides engaging with customers on social media, you should be showing different sides of your brand.
People love brands they can relate to.
You can do some serious online reputation repair by simply sharing funny videos or cools memes.
And you'll never go wrong with sharing a bit of your knowledge – for FREE- that could possibly help lots of people.
Break up the "salesy" posts on your profile with a mixture of humorous pest control jokes and useful information to reach your audience better and to show-off your company's personality.
Don't Feed Into Negativity
You will have haters.
And you will have plenty.
The best way to deal with negativity, especially publicly, is not to feed into it.
Let people know you appreciate their criticisms and the time they took to leave a comment…and keep it moving.
You can also turn a negative comment into a golden opportunity that can get you more customer support, make the world laugh and promote your business all at the same time.
Always play your cards well when a bad apple lands on your page!
Reward Your Tribe for Their Continued Support
People love rewards.
You can show your tribe how much you appreciate them by throwing occasional specials in every couple of weeks- or whatever time frame feels right for your business.
Customers love:
Giveaways
Surprise coupons
Repeat customer appreciation
First-time buyer deals
Raffle games
Exchanging coupons for good reviews
These are just a few examples of ways to honor your tribe. And the more you honor them, the more they'll spread your name.
Get creative with your customer appreciation if you need to implement some quick online reputation repair for your pest control business. Click here for a great example of effective branding for your pest control business.
Don't Hesitate to Apply Online Reputation Repair If Your Brand is Struggling
The longer you wait to clean up your company's reputation, the harder it becomes.
If you're still struggling with repairing your reputation online leave a comment below to let us know the issues you've run into.