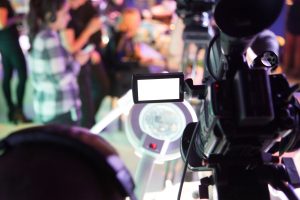 When it comes to business success, brand positioning is essential for how customers perceive your product and service, and how they compare it to your competitors.
If you're looking to build your brand, drive awareness, and improve your online reputation you should invest in a video campaign.
In this article, we'll discuss online videos and how they can help build your brand positioning strategy.
Why Video is Essential for Brand Positioning
In today's online marketplace, video content is an innovative way to attract audiences and present your brand messaging in a way that's easy to remember, convenient, and entertaining.
Here are some reasons why video is essential to your branding efforts.
Video Can Increase Your Brand Awareness
With online video, you can reach a much wider audience than you could with print advertising. You can upload your videos to your website and social media channels to spread awareness and target many types of potential customers.
Audiences are 10 times more likely engage with, comment, and share video content than blog posts or social media updates, so if you create videos customers may actually share your content and brand awareness on your behalf.
Studies have also shown that shoppers who view a product video are more likely to purchase a product than nonviewers. This just shows how engaging and compelling video content can be, and how that can shape your positioning efforts.
Videos Make Your Brand Memorable
The key to great branding is making sure people remember you and your product. Consumers are more likely to remember video content than they are text, and your message is likely to stick with them for much longer.
Video also creates a stronger emotional connection with viewers, and if you can leverage that connection you can drive consumers to engage with your brand or purchase from you.
Video Improves Your SEO Efforts
If you're targeting certain keywords, you should know that videos with keywords tend to rank higher than blog posts or articles. By creating videos, you can improve your Google rankings, which means customers will find your brand before your competitors.
It's also important to know that Google shows preference to relevant YouTube videos in their search results, so that's another reason to explore video.
If you're making videos, try optimizing them by including relevant keywords in your titles and video descriptions. By doing this, you can make your video move up in the search rankings.
If you need help creating optimized videos, Viva Media can help you create persuasive videos that will deliver SEO results.
Video is the Way of the Future
The key to successful brand positioning is staying ahead of your competitors. Video content makes up 74% of all online traffic and that number only continues to grow, which means you're missing out if you're not making videos.
If you don't make videos, people will think your brand is outdated, which will ultimately hurt your positioning efforts.
Final Thoughts on Brand Positioning
In today's online world, business success is impossible without an effective video content strategy.
Video makes your brand easier to find, more memorable and makes customers more likely to engage with you and buy your product. So, if you're not making videos, you aren't making the most of your business
Have you started making videos yet? What kind of content have you made? Let us know in the comments!