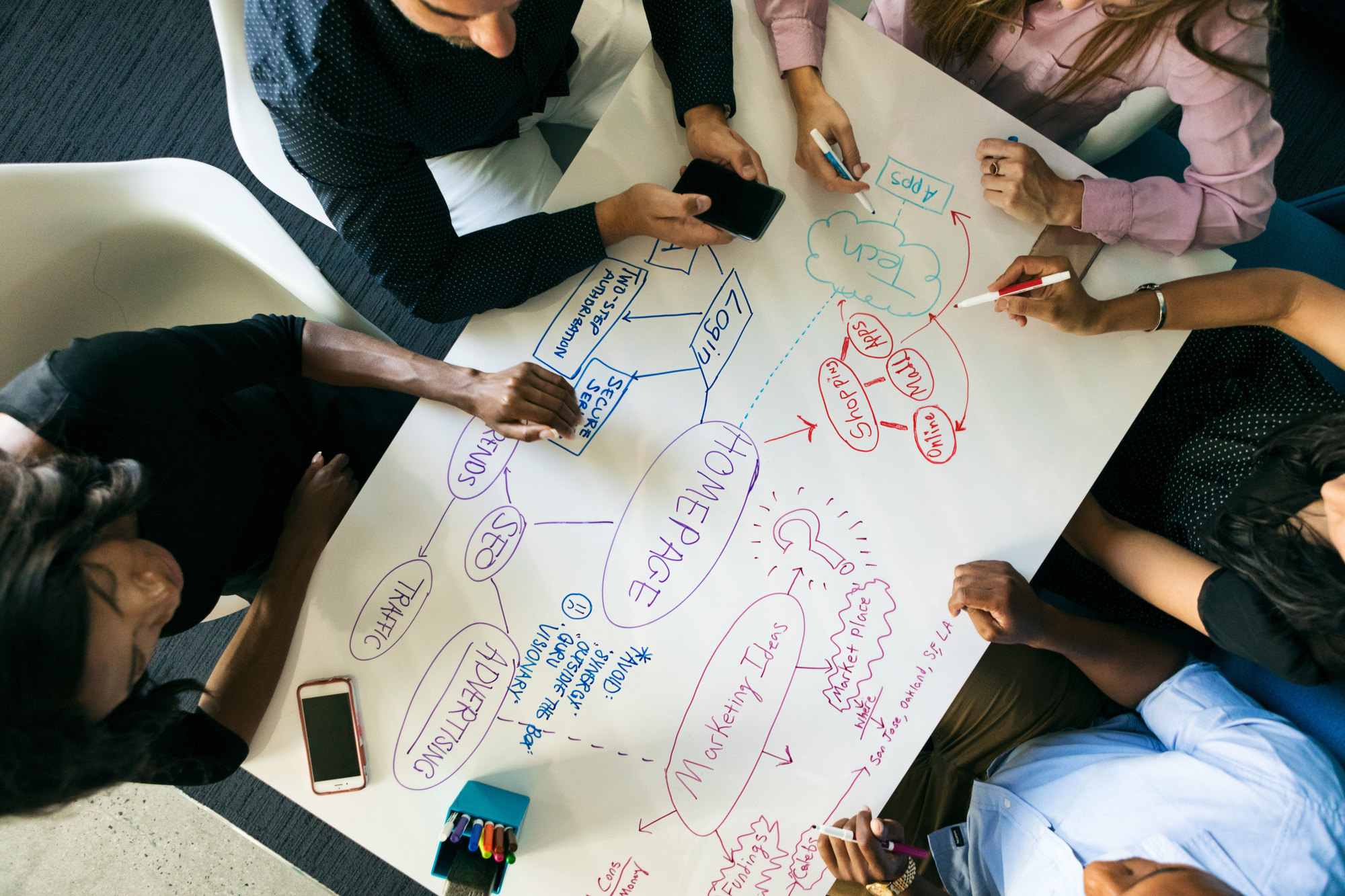 All great businesses have one thing in common no matter what industry they're in: an amazing, successful website. This is an absolute must if you want your company to do well.
A well-built website allows you to promote your brand and make strong, lasting connections with customers. It makes a great introduction with potential new users and keeps you relevant in the minds of those who already know a thing or two about you.
A site's performance comes down to proper website planning. If you're just beginning this process, or you're interested in doing a website redesign, here are five things you need to keep in mind.
1. Start with the Sitemap
A sitemap is the foundation of planning a website. It's the first step in creating the user experience, and it keeps you on-track as you start adding other things into the mix.
The thing about sitemaps, though, is that you have to get them just right. This is a planning tool that's meant to create a form of navigation that makes the most sense. You want your website to be engaging and offer interactions that feel natural to users, which start with the sitemap.
As such, it can take a bit of trial and error to get the setup you're looking for. With a visual generator tool like the one Slickplan offers, this part of the process should be a breeze. It allows you to visualize different possibilities for your sitemap quickly and easily.
2. Create Your Own Content
It's one thing to make your sitemap and another to create all of your own content. Many companies make the mistake of cutting corners when it comes to content. They use stock photos and rush the copywriting process in order to get something up and running fast instead of producing something incredible.
Even if you don't have the time or the skills to create your own graphics, take product photos, and write great copy, hire people who do. Invest in outsourced design personnel or bring people onboard your team to manage your website.
Or, make the time you think you don't have and start learning about web design. Whatever you choose, do not compromise your content. This will only create a sub-par website now, which will bring you back to the drawing board later.
Instead, get things started on the right foot by hiring a photographer and videographer to get real shots of real people in your office and the clients you work with. Sit down with writers and graphic designers and express your vision for the website, and work with them closely until it all comes together.
3. Optimize, Optimize, Optimize
There's one more thing to think about when planning and producing your site's content. Ask yourself how you're going to optimize everything that's displayed on your domain.
Optimization is key if you want to site to live up to its potential. It's not enough to have a stunning homepage and an interesting UI if people can't find your website in the first place. As such, remember to use some of the following tools:
link building
keyword research
custom URLs
image captions and titles
site plugins
Plugins help you do anything from track analytics to reach new customers. They make managing your site and improving it much easier. Also, remember to index your website and do some extra coding here and there for the best performance possible.
4. Build a Lead Generation Strategy
Some plugins can help you build a strong lead generation strategy. These are items like direct mailing tools and social media scheduling software that help you keep the conversation going with users, which is crucial if you want more conversions.
Conversions are what site performance (and therefore, site planning), ultimately come down to. It's not enough to create awesome content and lower your bounce rates if you're not guiding users all the way through the buying cycle.
More so, you need to keep growing your audience of consumers by using lead generation. This is all about targeting the people who are most likely to buy your product. It takes your primary market one step further by creating direct interactions with each individual who comes to your site.
This is done via opt-in forms, email reminders, special new customer offers, and more. Make this a major part of your website plans from the start and watch how well everything takes off.
5. Don't Forget About Site Security
As important as all the items mentioned above are, they're only as strong as your site security is. The last thing you want to do is to create a seemingly successful site only to have it crash with one attack.
Not to mention, with so many hackers out there and all of their advanced technology, you can never be too safe. This is an absolute must of how to plan a website. If you don't' account for site security, you're leaving a huge chunk of your business – and all of your customers' information – vulnerable to everything else on the internet.
All it takes is one information breach or even a site malfunction to turn users away. Prevent this from happening by creating the best site security you can.
Website Planning and Reputation Management
It's pretty cool to see how a website develops from the planning process until going live. Then, there are many edits you'll continue to make in order to ensure the site is even better than it was when it first launched.
At that point, website planning switches gears from creating something new to keeping up with ever-changing algorithms and industry demands. It's about fine-tuning your backend and user experience wherever you can, and managing your online reputation, too.
For help with the latter, click here.