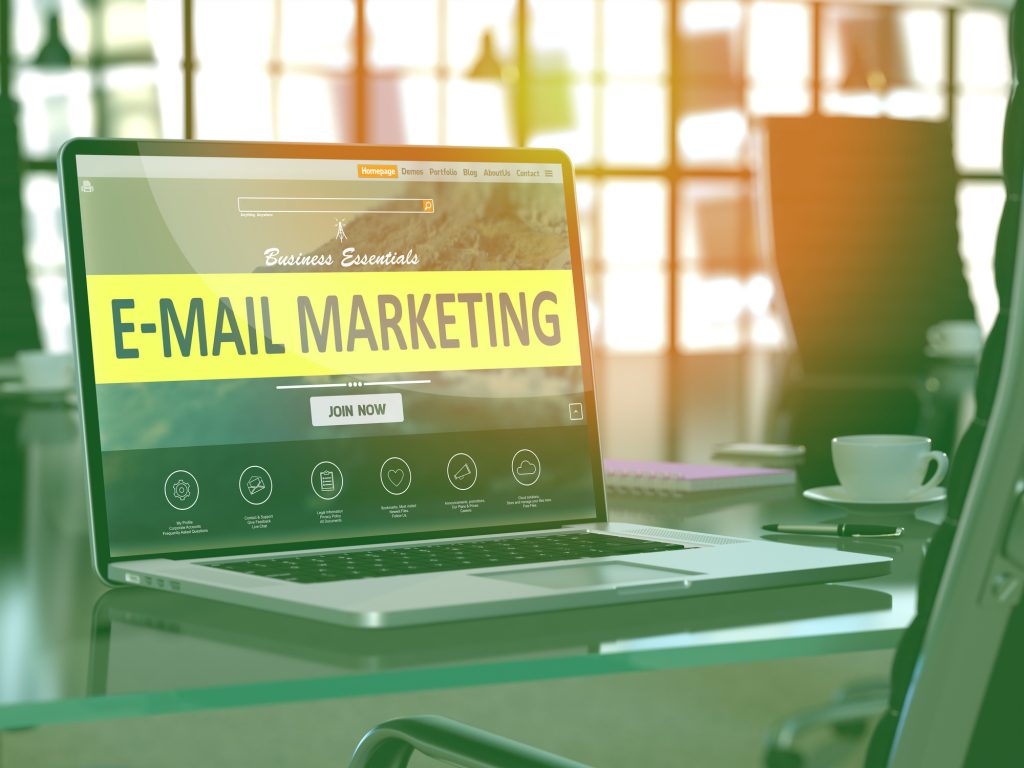 Are you wondering "What is email marketing and how can it help my business?" If so, keep reading this guide on the basics of email marketing and how you can use it to supplement your marketing plan. 
Email marketing is an excellent tool for all kinds of businesses. Learn more about this marketing method to see how you can use it to promote your company. Find out more about email marketing and the best practices before launching your own email marketing campaign. 
What Is Email Marketing? 
Email marketing is a strategy many companies use to reach out to customers and clients by sending their subscribers commercial email messages. Email subscribers are contacts that have signed up to receive a company's emails. Companies use email marketing for a number of different reasons, such as building a community around their brand, to drive sales, or to inform your subscribers of any company updates or promotions.  
Types of Email Marketing 
There are a few different kinds of marketing that companies utilize via email for different company goals and purposes. For example, promotional emails are used by companies to promote a special offer or a new product release. They tend to include a clear call to action that the company wants the subscriber to take, such as making a purchase, taking advantage of a special offer, or visiting a webpage.
Companies also use informational emails in the form of a newsletter or announcement to share information and news about the business or industry. This could be to communicate any updates pertaining to your company, products, or services that your customers should know about. Many companies use newsletters to maintain a consistent relationship with past and current customers, as they tend to stick to a certain schedule, sending out newsletters monthly or weekly. 
Additionally, informational emails can be used to provide your subscribers with a certain value, such as sharing industry insights and tips as well as market updates. 
The Benefits of Email Marketing 
Email marketing can provide companies with tons of benefits and can help to achieve key objectives such as generating conversions as well as building a relationship with your customer base. This is a great tool for companies to use to build brand awareness and customer loyalty, as you can reach your customers directly. This is a great way to retain your customers and remind them of your brand and the value your brand provides them. 
Email marketing is a great marketing tool to take advantage of, as it's incredibly accessible and affordable compared to many other marketing methods. For some great tips for email lists, head to the link. 
Start Using Email Marketing to Achieve Your Company's Goals 
Now that you know the answer to "what is email marketing?", you can determine how your company could use this tool to achieve your goals. There are many possibilities when it comes to email marketing, as it is extremely affordable and effective. 
Head to our blog to read additional content that can help you with your company's marketing efforts.